About This Website
SoldByTroy.com is a real estate website designed to provide useful and up-to-date information about the Greater Baltimore area real esate market. I currently focus on Baltimore City, Baltimore County, Howard County, Carroll County, Anne Arundel County, Harford County, Frederick County, Prince Georges County and Montgomery County.
The latest iteration of the website not only includes my listings, but easy-to-use search capabilities for listings throughout the state of Maryland. Visitors to the website can very quickly look up MLS numbers or street addresses with a few simple clicks, and see full photo tours of any listing.
By providing real estate information and easy access to MLS listing searches for prospective buyers, I've found that homes listed with us sell fast, because of the sheer amount of traffic and interest in all of the topics on the website. More website traffic equals more inquiries into our listings, which ultimately leads to the faster sale for our seller clients.
About Troy Williams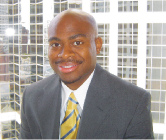 Troy is the founder of SoldByTroy.com (hence the name!). He is an Associate Broker with Real Estate Professionals Inc. and in his 11th year of practicing real estate. A native of Baltimore City, he is intimately familiar with most areas of the Baltimore Metro area, including the surrounding counties.
Having graduated Summa Cum Laude with a bachelor's degree in Computer Science from the University of Maryland in 1996 and working as a software developer for several years thereafter, Troy turned his focus to real estate sales and investment in 2002.
He applies his acquired technical skill to the creation and maintenance of this website, recognizing that the internet has revolutionized the way people buy and sell real estate.
My Motivation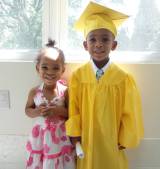 Meet my Chief Motivator, Preston Williams, and my Secretary of Focus, Sophia Williams! I am so proud of them. Preston is a top-notch reader, a math wiz, a burgeoning chess player, and the nicest, most warm-hearted kid you ever want to meet. Sophia is 5 going on 16. She is a super flexible and talented dancer and ballet superstar. She has an amazing sense of humor and a magnetic personality that draws people to her like a magnet.
They make sure I never forget how important family is when I work with clients and are a constant reminder that this business is about helping people and their families, not just about the almighty dollar.